Planning for surgery is stressful enough. Let us take care of the rest!
IS THIS YOU?
- You're planning for surgery either abroad or locally and
you want to feel REALLY well supported.
- You're realizing from your research that
there's A LOT of opinions and "rules" out there.
- You want to avoid constipation, vomiting, etc.
HINT: Most digestive issues can be avoided!
- You want to find your best weight
without having to calorie count and feel like you're on a diet.
- You want to make sure you're focusing your energy on the right stuff.
Introducing Bariatric Surgery Nutrition's NEW e-Platform!
21 modules of tried and tested expert advice.
From preparing for surgery, to navigating the recovery period, to transitioning into life-long eating. We've got you covered.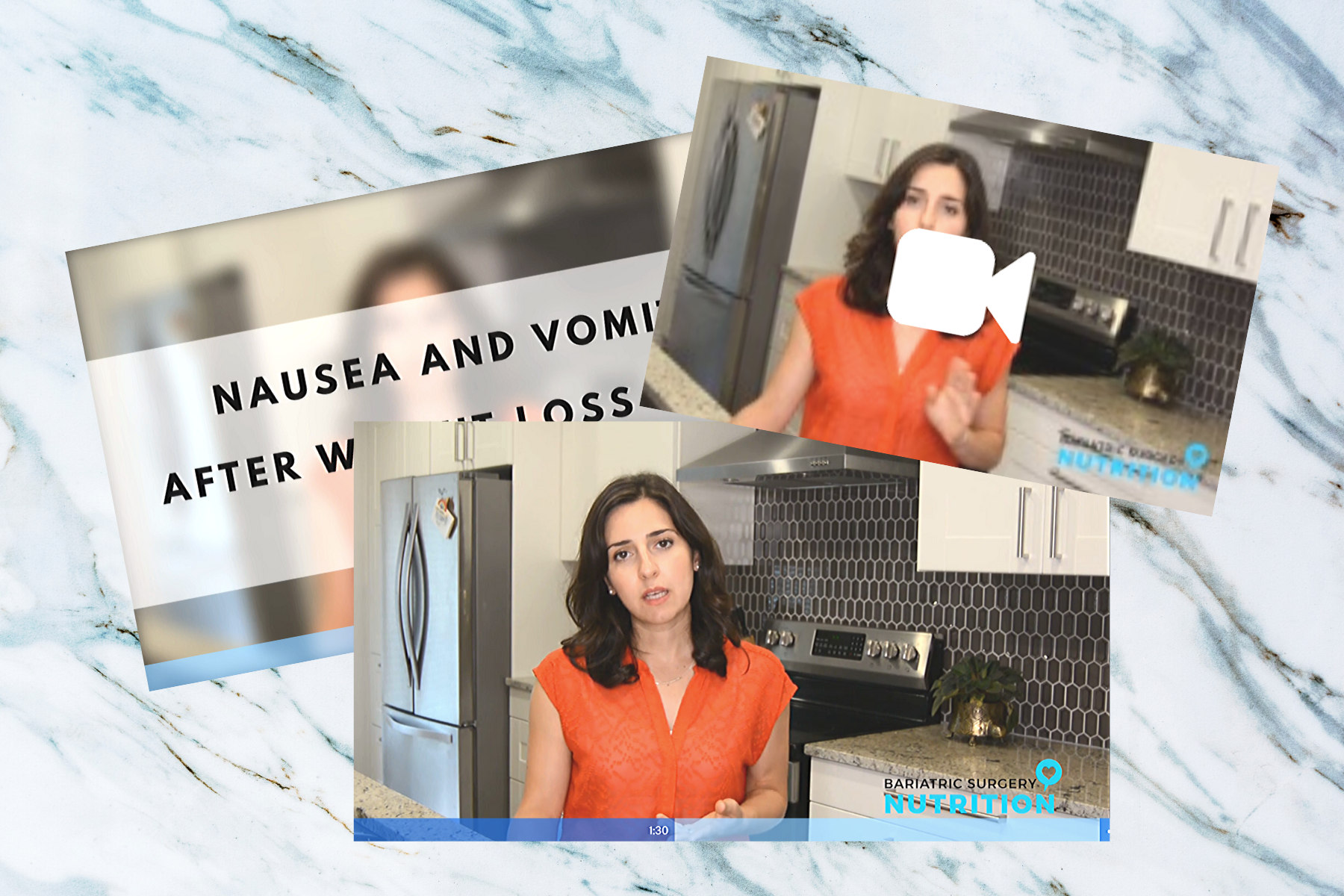 VIDEO CONTENT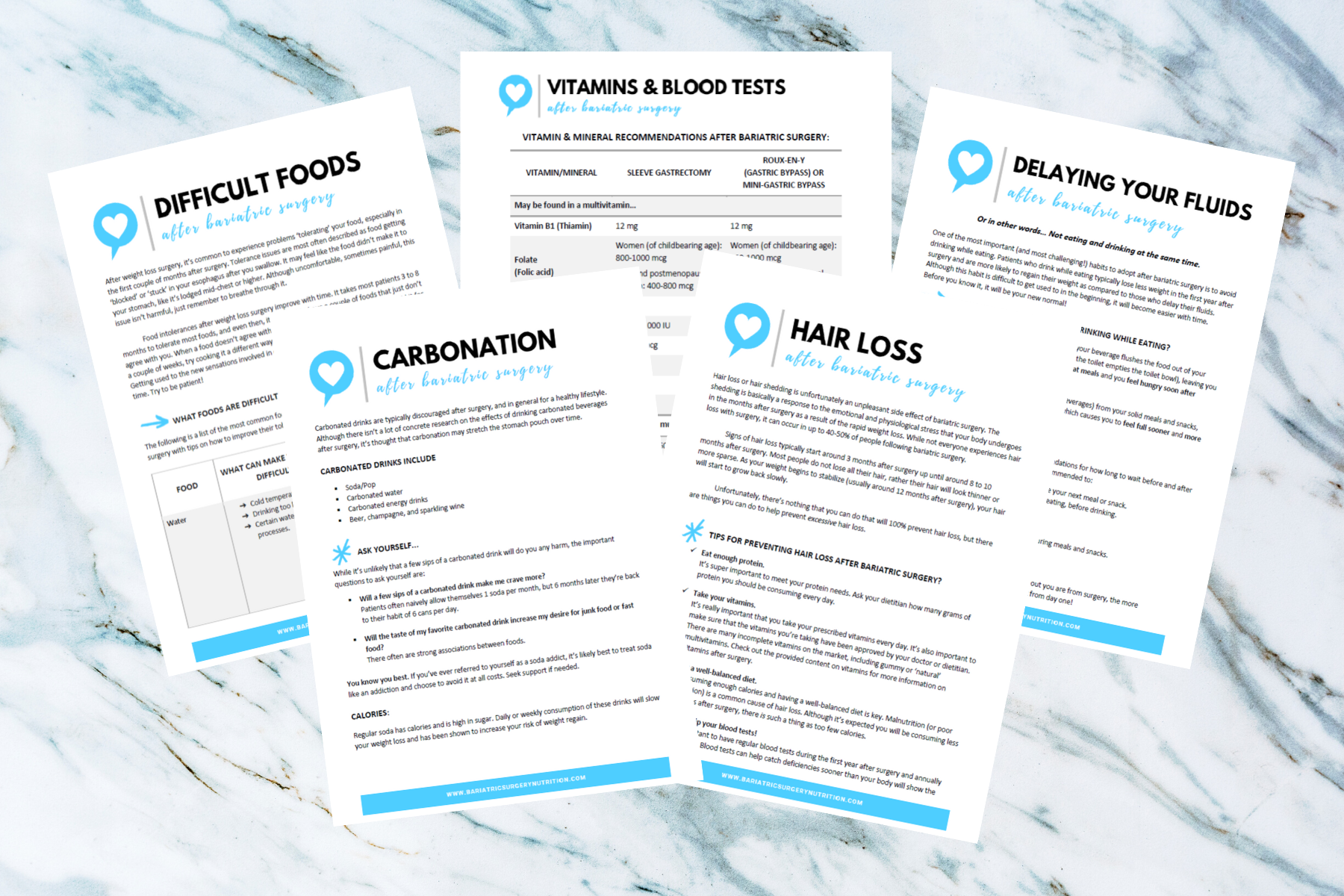 SUMMARY / TIP HANDOUTS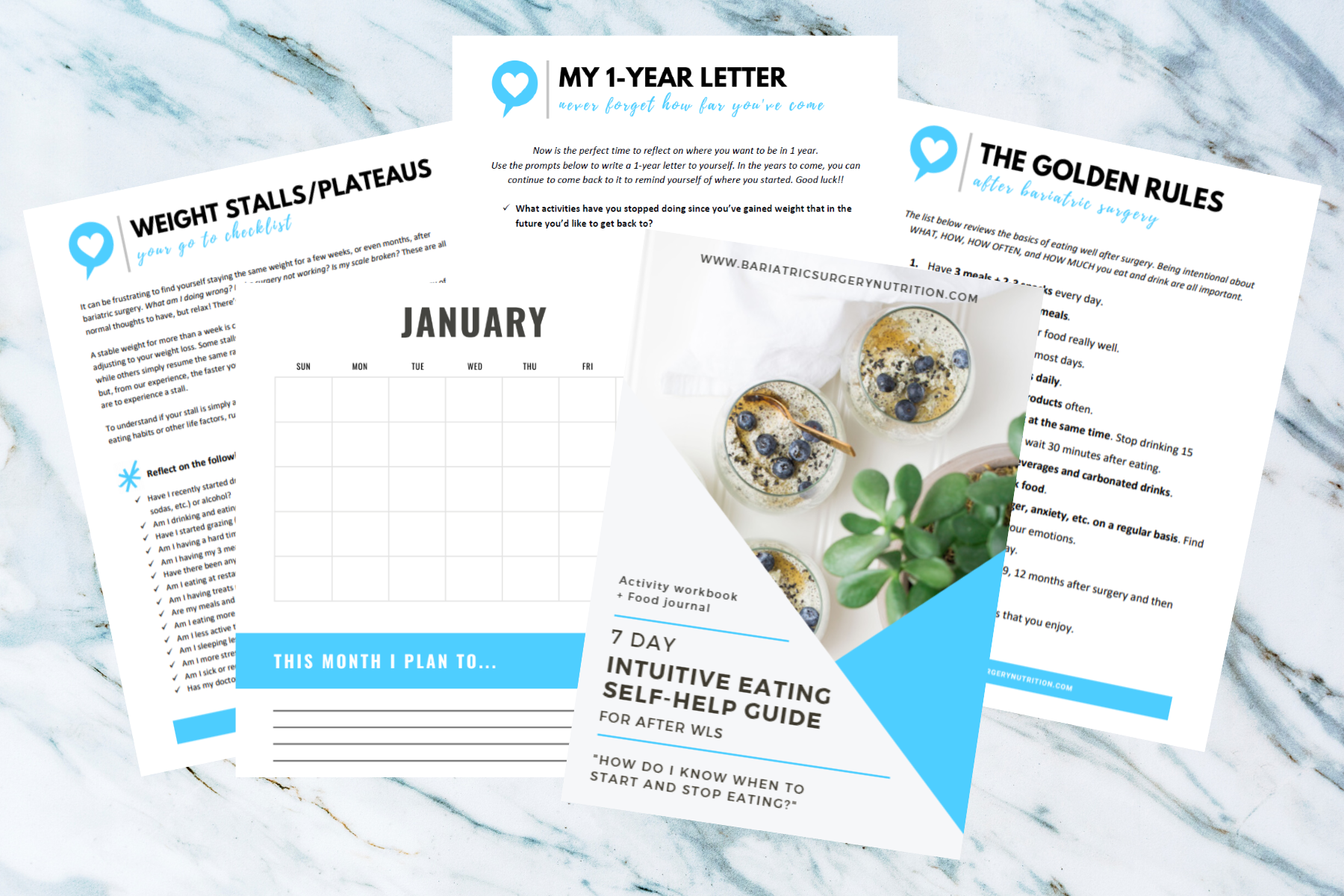 BONUS CONTENT
Sample our introduction video...
If you're currently preparing for an upcoming surgery, this is a great overview. Enjoy!
We walk you through EVERYTHING you need to know…
What to expect

after bariatric surgery.

What to eat and how to eat during the

full fluids

,

purees

, and

soft food

phases after surgery -

Includes menus!
Tips to reduce

your risk of

heartburn

,

nausea

, and

vomiting

at meals.

Easy

tips to tolerate tricky foods

(ex. water, meat, vegetables, rice, pasta, etc.).

Simple ideas to

help prevent and treat constipation

.

The most common reasons why patients experience

diarrhea and what to do about it

.

What and how much to eat long-term

once you've comfortably on regular texture foods.

How to estimate your protein goal

and why protein is so important.

What to look for on the nutrition panel and in the ingredient list when

purchasing protein bars

,

protein powders

, and

protein shakes

.

How to avoid dumping syndrome

and a discussion on what it is.

Why it's

SO important to not drink and eat at the same time

-

Plus tips to make this rule a bit easier!

A discussion on

carbonated beverages

,

caffeine

, and

alcohol

.

Why

hair loss happens

and what you can do about it.

What

vitamin and mineral supplements

you should be taking. -

Print and bring this PDF to your family doctor!

How often you should plan for

blood tests

and what you need to test. -

Print and bring this PDF to your family doctor!
How GOOD would it feel to...
- Be confident
in how you should be eating after bariatric surgery.
- No longer need to second guess yourself
every time you read something misleading online.
-
Be able to
get back to living your life again!!
What are people saying about our e-platform?


"Bariatric Surgery Nutrition's E-Platform is an indispensable resource. I started using it one month post gastric bypass, but if you're considering having surgery, it will answer all of your questions to help you decide. The many videos are clear and concise and I have watched several of them more than once. The extra written documentation provides even more info. The list of how much protein is in various foods is particularly helpful. A highly recommended program"! - Nancy
Did we mention ALL of the awesome BONUS downloads that are included?
A template for your 1-year letter to yourself.

–

Includes writing prompts and reminders to take all body measurements!
An intuitive eating workbook + hunger/fullness scale.
Visual guides for how to create balanced meals and snacks.

–

Includes suggested portions sizes!
A calendar sticker chart for goals.

–

Because who isn't motivated by a good old sticker chart on the fridge!
A checklist of the "Golden Rules".
A mini-poster of the most important mindset shifts you need to embrace

to be happy after bariatric surgery.

A weight stall/plateau checklist

. –

Perfect to quickly run through to make sure you're still on track.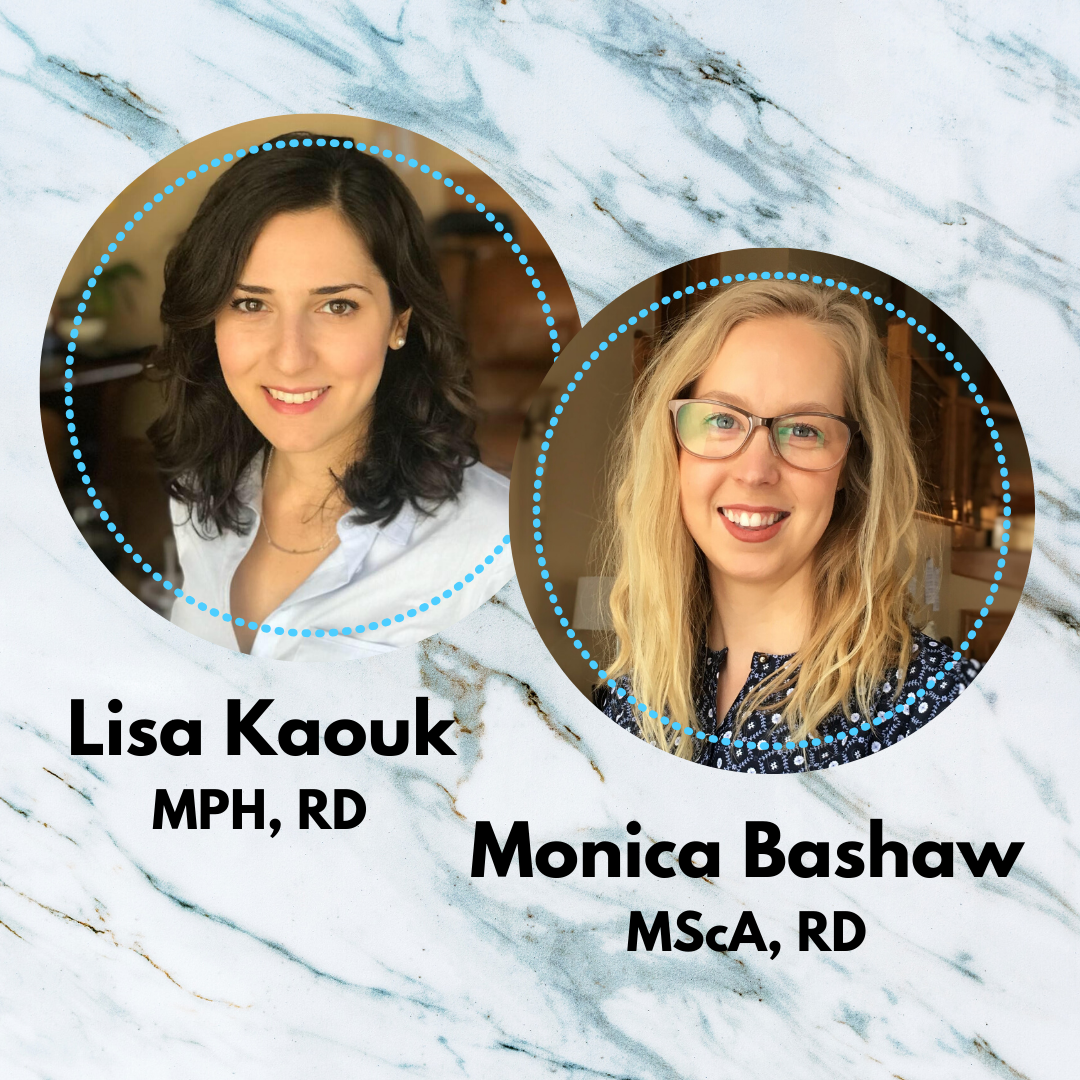 Hi! We're Lisa & Monica, bariatric dietitians,
We're so glad you've found our platform!
We're the authors of the popular book "The Complete Guide to Weight Loss Surgery: Your Questions Finally Answered" (available on Amazon internationally) and the co-owners of www.bariatricsurgerynutrition.com, a Montreal based private practice solely focused on supporting bariatric patients. Together we have 15 years of experience working with bariatric clients.
The videos, summary & tip sheets, menus, workbooks, posters, etc. in our platform were created with you in mind. We know that life after surgery can be a very overwhelming and confusing time if you don't have the proper support.
Whether or not you decide to join us, we wish you the best of luck in your bariatric journey :)
Answers to common questions:
- Is the pricing in CAD or USD? - Access to the e-Platform is $99 CAD or about $75 USD.
- How does it work?
- After you've enrolled, you'll have IMMEDIATE FULL ACCESS to all of the modules.
- Is the content relevant to all types of bariatric surgery?
- Yes, particularly to the sleeve gastrectomy, the gastric bypass and mini-gastric bypass, and the biliopancreatic diversion with duodenal switch.
- Can I speak with you before purchasing? - Absolutely! Email us to set up a time to chat ([email protected]).